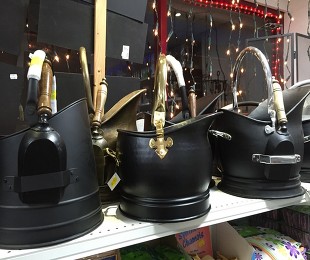 A large range of grates, ashpans, companion sets, coal baskets, and more
Keep your fire going with our great choice of fireplace accessories such as ash pans and fire grates. If there's anything on the list below that you cannot find, give us a call and we will be happy to check our suppliers for you.
Then come down to the shop today and one of our team will be happy to show you all of our fireplace accessories.
• Fireplace accessories
• Companion sets
• Ash pans
• Fire grates
• Frets
• All night burners
• Coal buckets
Want to buy a larger coal bucket? Come to our store on Woodstock Road today.


For a full selection of grates and ash pans click here